Air Conditioning Service and Maintenance
At B.G Mellinger & Son, we know you want to make the most of Pennsylvania's short summers. The best way to enjoy summer is to spend fun days in the sun and then come home to cool, air-conditioned comfort. Keeping your air conditioning system running at peak efficiency during the warm summers in Pennsylvania is a priority for any homeowner. Nothing is worse than having your A/C system malfunction during the hottest days of the season. We're proud to offer air conditioning services and maintenance to help keep your central or ductless A/C in its best condition throughout the warm seasons, so you can depend on its reliable cooling comfort all summer long.
---
A/C Tune-Ups and Repairs
We offer tune-ups and annual maintenance for both ductless and central A/C systems. Having your system annually tuned-up provides plenty of benefits you wouldn't want to miss out on. Next to saving you money, you'll enjoy better, even comfort throughout your home. Check out the benefits of an annual A/C tune-up below.
Safe and efficient system operation
Lower energy costs and bills
Improved indoor air quality
Less risk of unexpected or emergency repairs
Longer lifespan for your equipment
Better comfort and warmth in your home
BOOK A TUNE-UP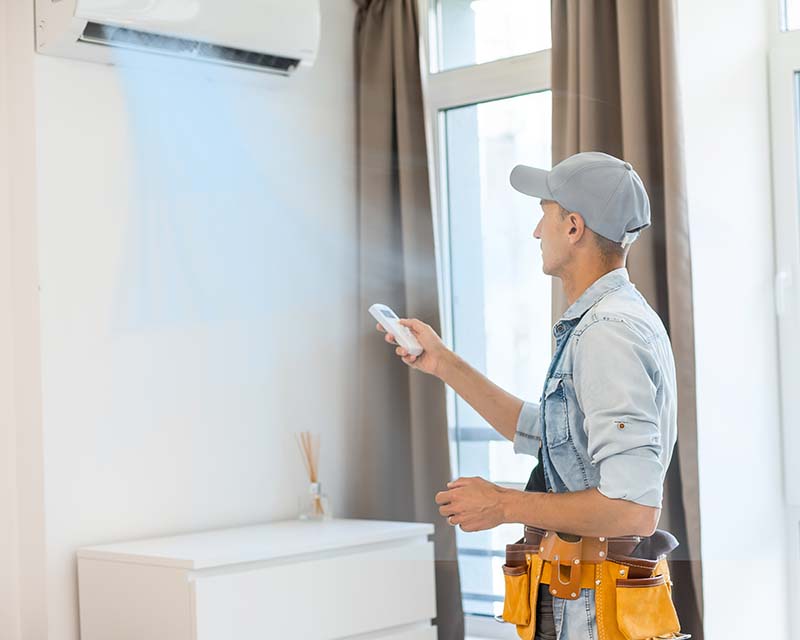 Affordable Air Conditioning Repairs
Are you experiencing problems with your ductless mini-split or central air conditioner? If you notice something awry with your air conditioner, don't wait to have it repaired. Waiting on repairs could lead to more expensive issues down the road. Check out the signs that your A/C may require repair:
Outrageously high power bills
Strange noises from the A/C
Having to adjust your thermostat constantly
Your system short cycles
You have to turn the thermostat too low
Uneven temperatures throughout your home
Your air conditioner suddenly stops working
SCHEDULE A REPAIR